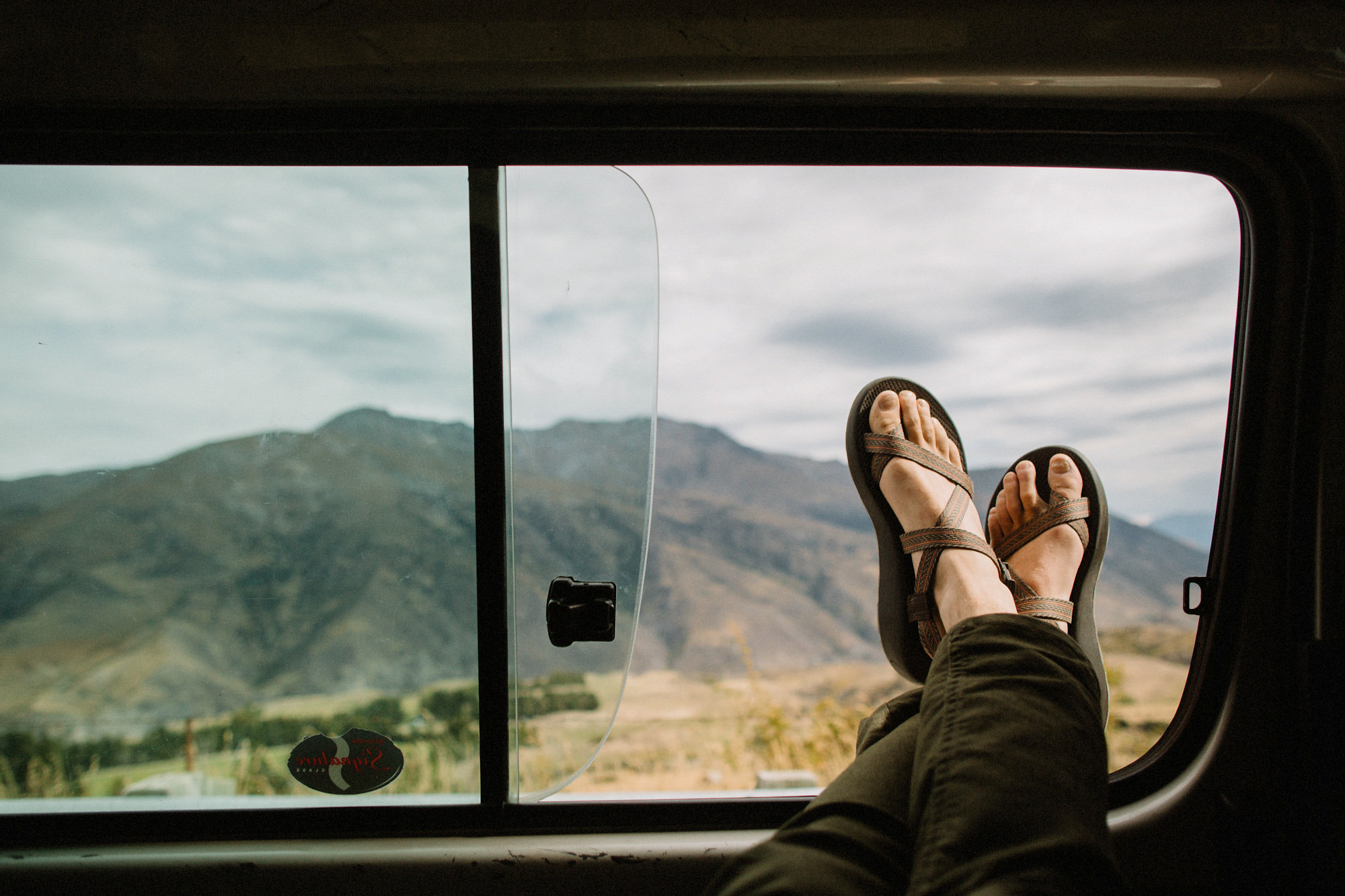 New Zealand
Thirty days to swim and kick and fly our way across the two islands that make up a country. We were going to see it all. Put our feet and hands on it. Billie Holiday was coming through on the busted radio and I was holding canned tuna, crackers and a smile. The amigos! On the road! Full of fish but hungry in the eyes.
We traveled New Zealand for 30 days living in this van.
There were no plans. We barely rented the van in time. We weren't preoccupied with to do lists from back home and we weren't interested in the Top 10 Must See's from Guide Books.
Instead we drifted from one place to the next hiking, kayaking and camping out in search of muddy puddles and good skipping stones. It may not be your definition of hard work, but we worked hard.
It took us a month to earn these feet.
Thirty days of sunscreen and bug spray, canned tuna and crackers. Thirty nights sleeping in tents under the Southern Cross. People will tell you about the incredible beauty found while traveling across New Zealand. But that's the eyes talking.
The feet would tell you about the thousands of sandfly bites they warded off. The sharp edges of mussel shells. The sand and dirt and dirt turned to mud The glacial streams and the snow. All conquered in their quest to get you from A to B.